Applies to: Windows 10, Cloud Workspace customers.
Prerequisites: None.
Download the newest Cloud Workspace installer from here:
For users that are upgrading, you do not need to uninstall the current version.
Once downloaded, run the Cloud Workspace Setup.exe

Click Accept and Install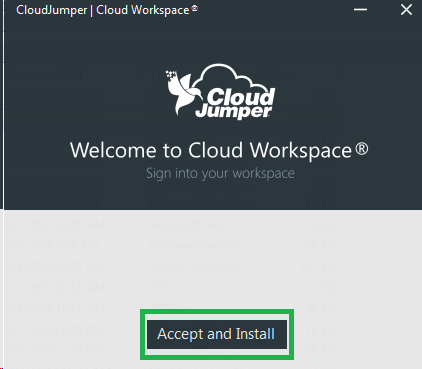 The installer will go through a series of items, including testing your connection, verifying you have the required Windows Updates, etc.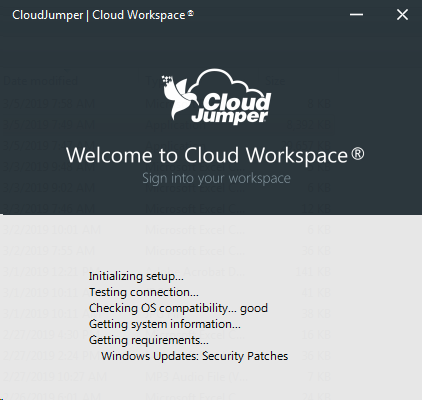 After the installation, you will be prompted to restart your computer. Save any open items on your computer, then click Yes.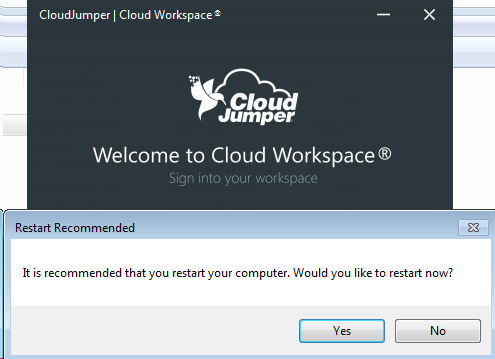 When you log in after the computer restarts, you will see the new Cloud Workspace icon on your desktop. Open the Cloud Workspace.

When the client opens, click the hamburger button.

Then UNCHECK/DISABLE Use All Monitors for Cloud Desktop. If this setting is left enabled, your Cloud Workspace desktop sessions will span across all monitors. The click Done.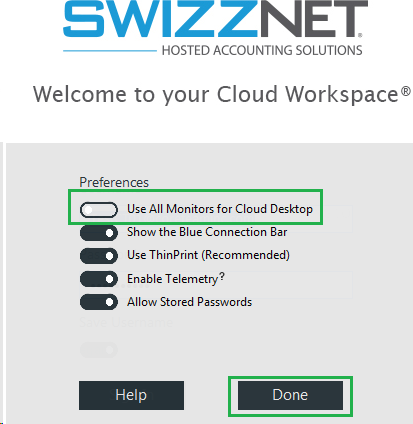 You're now ready to log in. Enter your Cloud Workspace credentials. You can enable 'Save Username' if you would like the client to remember your credentials. Click Sign In.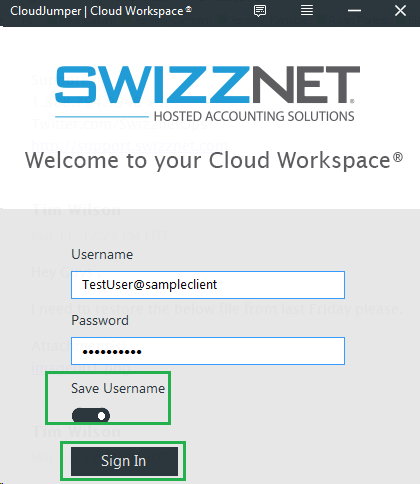 You are presented with the options of Workspace and Applications.


will launch a full remote desktop session.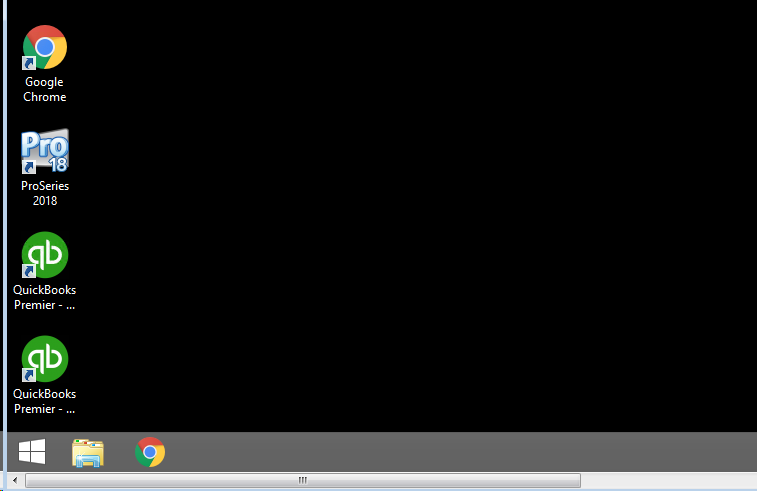 will open a list of your available applications. Single click an application icon from the list to launch that standalone application.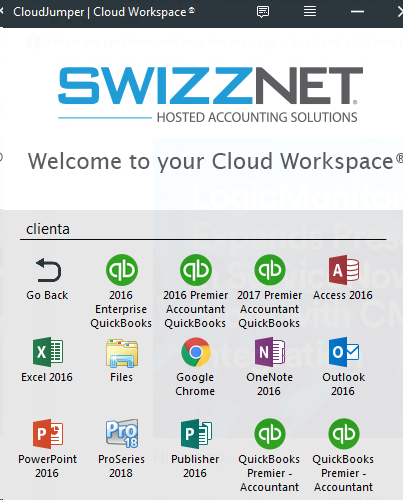 If you run into any issues, please contact our support team: https://support.swizznet.com/