Mac OS Users Click Here for Instructions

If you are Windows 7 or have upgraded from Windows 7 or 8.1 please follow the steps here first.
After installing the CloudWorkspace client, the next step is to setup your application shortcuts on your desktop.
After the client is installed you'll see the following icon (it may be on your desktop, at the top of your Start Menu, or in recently installed applications). 
Double click on the icon. and the following screen will open:
​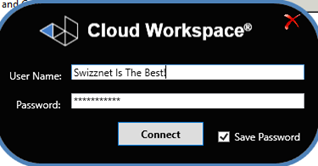 *Your username may differ.  
Enter your username and password that was emailed after your user was setup.
The first time you log in, you will be prompted to Create Shortcuts for your Apps on your desktop. Check the box to add them.  (Don't worry, if you don't check this box, you can always come back to this later and add then.  You just need to click the gear icon)

​
Once logged in, you should see something like the below.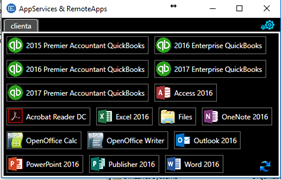 If you have elected to add the icons to your desktop you can close out of the black box as the application icons will be available in a folder with your company name on your desktop.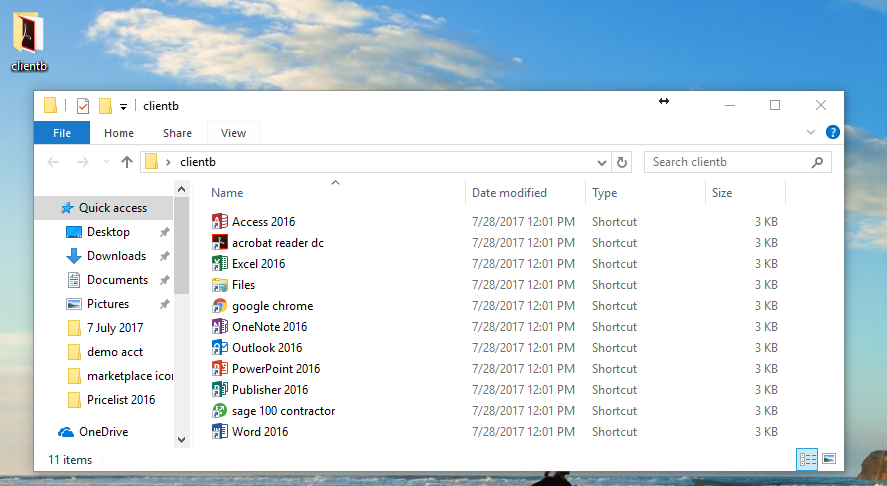 Clicking on any of the above will open a small window: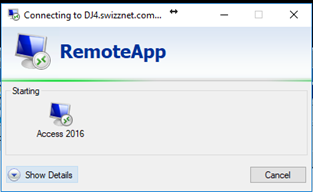 That will load for a few moments (load times will vary depending on your system speed as well as your internet speed.)
After a short time, your application will open.