In the IIT environment there are two different ways to add users to Sage Estimating. How you add the account is determined by what type of account you are adding.
Open Estimating- File- Estimating Management Console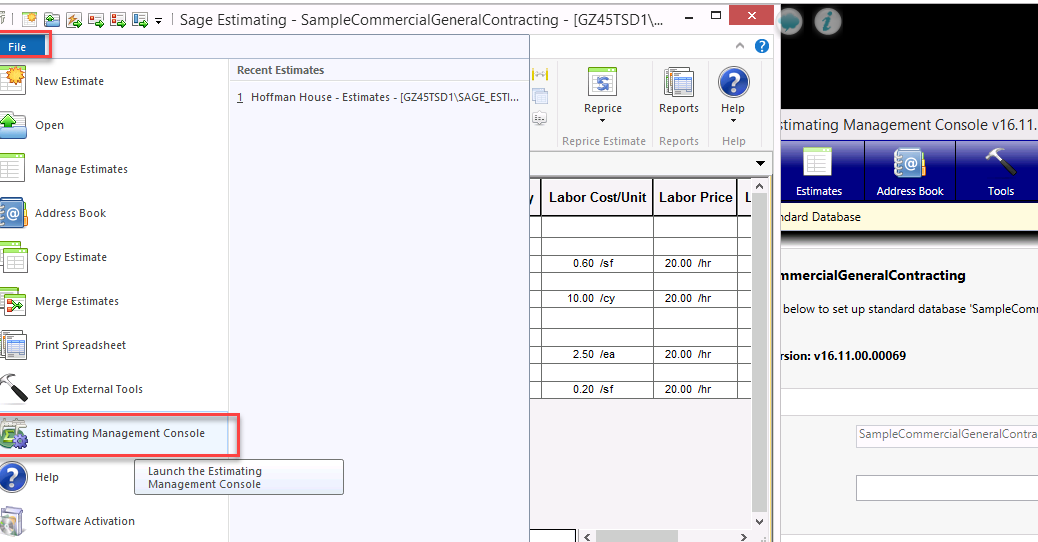 Open the Estimating Management Console, select Security, select Add.

For an end user account you will need to type the user in manually (search button will not work) and select the Role. The format is shown below.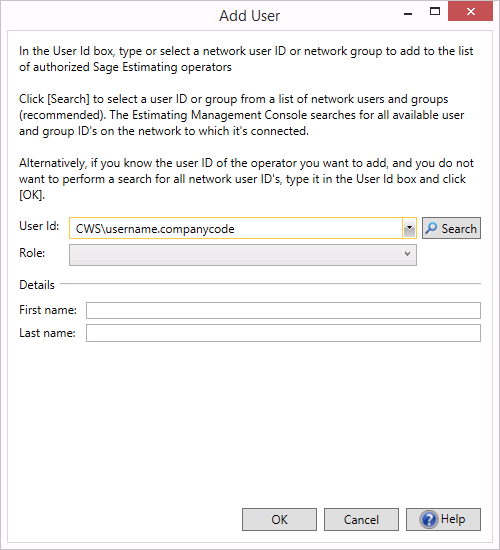 To find the Company Code you can look in the administrative portal under the Company Details section.

To add local administrators you can use the Search button, it will produce a list of local (to the machine) accounts. Select the administrator you'd like to add and select OK. If the user is not listed they have not logged into the server via the administrative portal.