For this KB, I am going to use Sage 100 Contractor 2016 (SQL), and Sage 100 Contractor 2014 as an example. Since this is a pretty normal use case for us, where the user wants both versions while they're migrating from 2014 -> 2016 (SQL). This article will also be relevant for any other program that a user may want more than one versions installed on their CWS. 
*One thing to note, is that the application within the App Catalog at CWS needs to be set up with "Multiple Versions Allowed". You can set this up through the application settings within App Catalog Click your name, Settings, App Catalog, double click on application).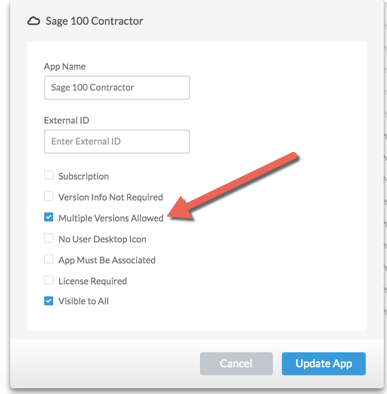 1. Verify the application is configured to allow multiple versions. Or add the application, and make sure this setting is checked.
2. In our case, we installed both versions of Sage 100 Contractor onto the test customers CWS. 
3. Make the initial version of the application available the normal way. Adding the application, and then selecting the shortcut through the Service Board.
4. Within the workspace overview, click on the cog of the application you want to add a version to and select "Add New Instance"

5. Put in the "version" of the new instance, in our case: Sage 2014.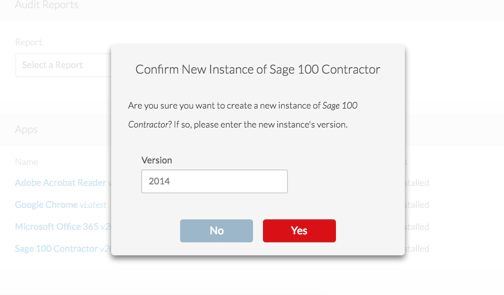 6. Now, it will add a Service Board request to finalize this application install. One thing to keep in mind, is that the two different versions of the application must have unique shortcut names to be able to be added to CWS. For Sage, I actually had to rename the application to append 2014 onto the end so that CWS would see both shortcuts. Just keep this in mind.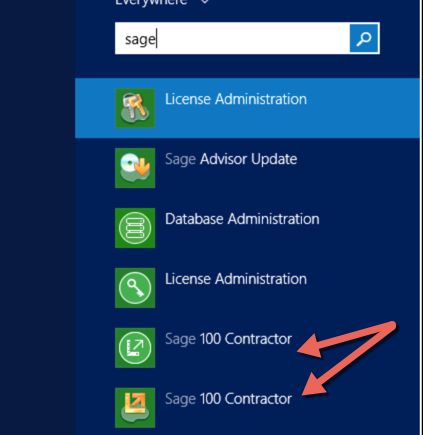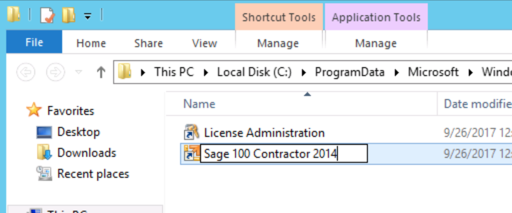 7. Go to the Service Board and finalize the installation, and select the application shortcut (in our case, the renamed one for Sage 100 2014).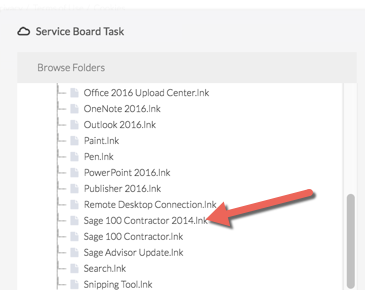 8. Click on the newly added application, and because it was not added initially - you'll need to configure users. By default, no one will see it. In this case, I am going to select the grey checkbox to give access to all existing users (and future users) that are added in for this company. Then select Update Users.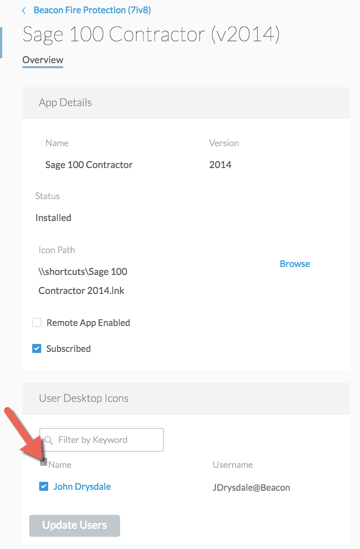 *You may want to also select "Remote App Enabled" if you want this application to be available through Remote App.