To access your remote apps via MacOS you'll need to download and use the Microsoft Remote Desktop app. Make sure to download version 8.0, rather than 10.0 - as the performance of the RemoteApps is much faster using 8.0.
(in this KB clienta will represent your company domain)
Start by downloading the RDP app from the app store

 Once downloaded, open the app and go to Remote Resources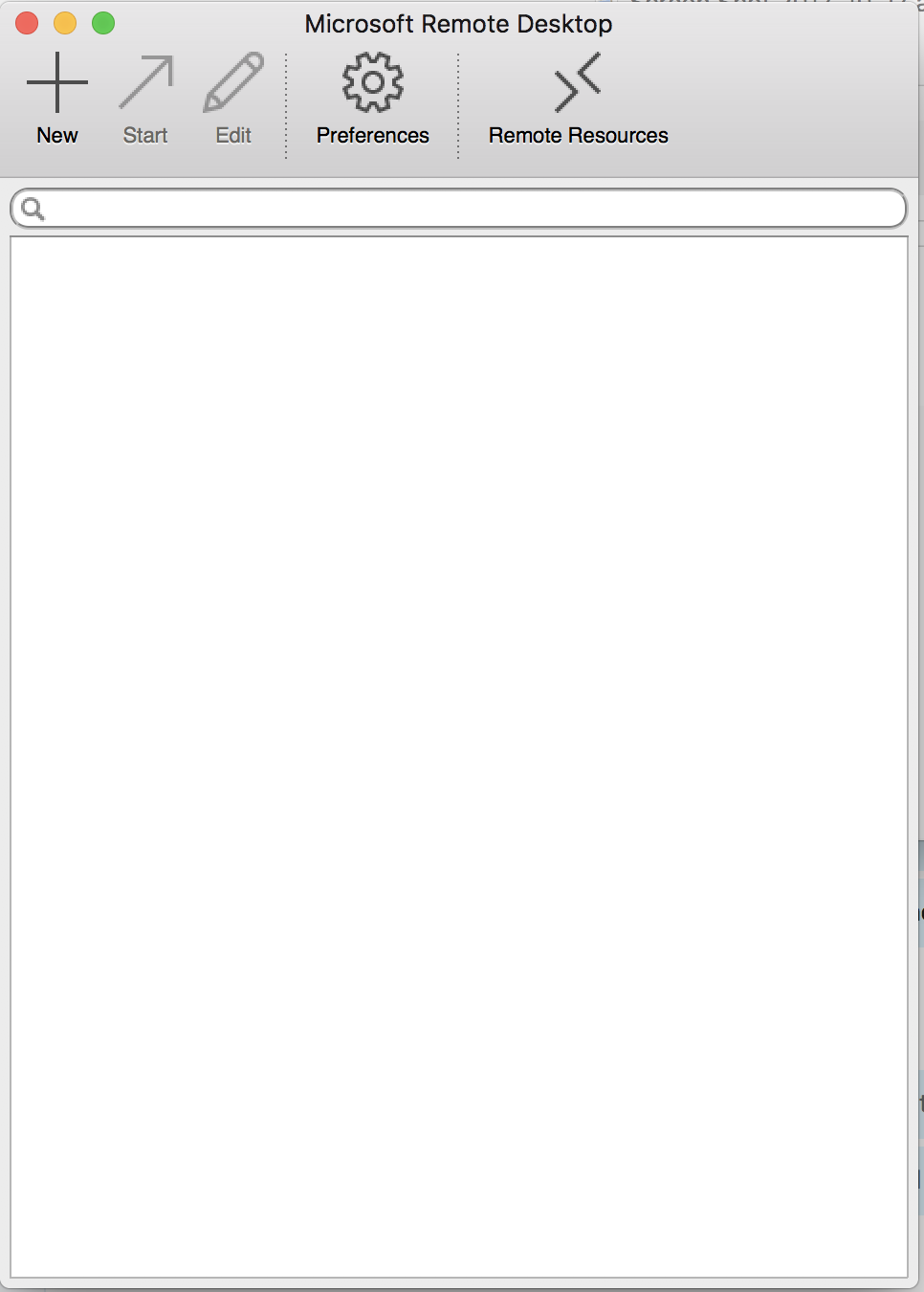 Fill out the screen that follows as shown below. The Remote App Config Address is what you''ll be entering in the URL section followed by our Swizznet username and password.
The URL shown here is for demo purposes only! You will need to locate your personal Remote App Config Address!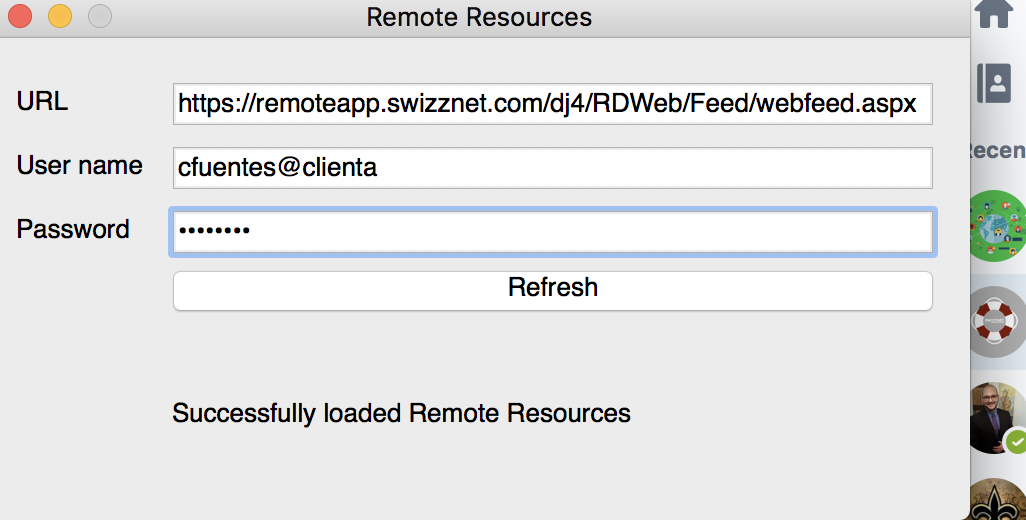 You can locate the Remote App Config Address with your company Admin user in the Management Console at manage.swizznet.com in the Workspace section. This should have also been emailed to your company admin user.
Once you enter your correct info into the Remote Resources section the RDP app will automatically provide you with your assigned applications.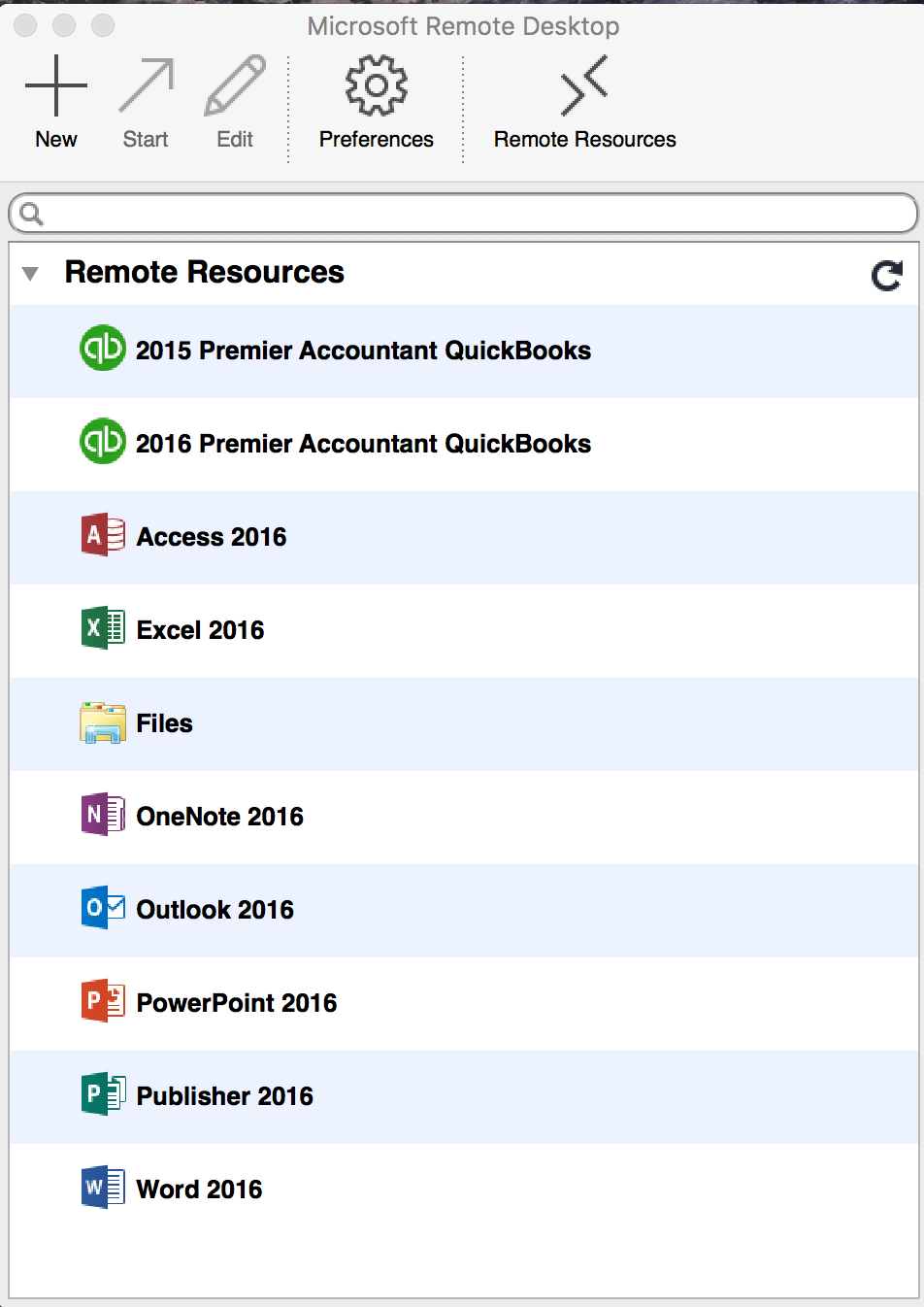 When you first launch an application you will be brought to this screen below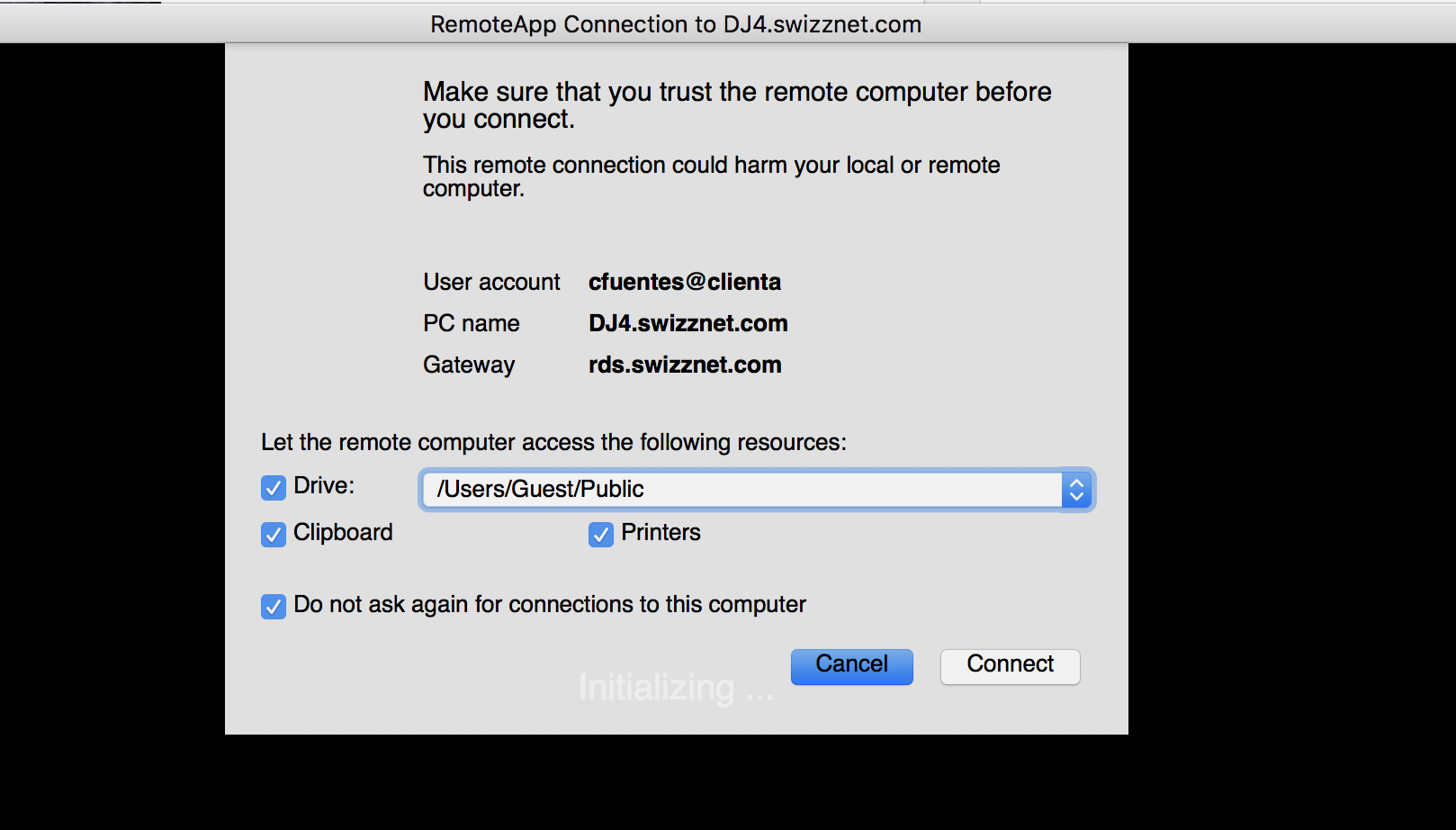 The drive you select will be entirely up to you, we used a Guest folder as an example, but whatever location you select will be seen from within your Remote Desktop as well. Make sure to select "Do Not Ask Again"
Once you click connect the app will launch.