Your Remoteapp client utilizes your computers native Remote Desktop connection program to seamlessly bring you your applications!
Windows 8 and above: RDP applications will have the proper version already installed.
Window 7:  We are going to be focusing on the Remote Desktop protocol making sure that AT LEAST 8.1 is supported. If it is below we will need to run Windows updates. You can also find the update package for your system here.
We can find out the versioning of our Remote Desktop Application by searching for RDP in our computers search bar

Once we launch the program we'll click the icon on the top left and choose "About"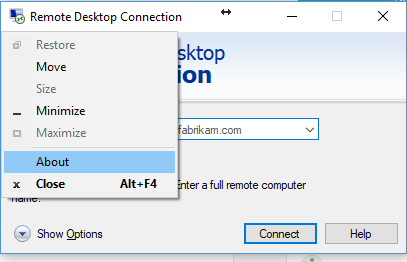 That will bring the screen below showing your Remote Desktop versioning (the above is a windows 10 example)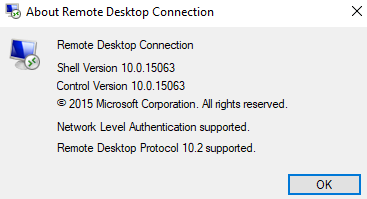 Window 7: The Remote Desktop Protocol needs to support at least version 8.1.