Applies to: Windows 8.1 and 10, Citrix Workspace users.
Prerequisites: None.
If you upgraded to Citrix, you may experience some new display issues due to DPI Scaling settings in Citrix's newest update. This may mean you can't click on the window or it's shakey/bouncy on your screen.
We can correct this issue by going to your system tray and right clicking here
.
In the next screen click Advanced Preferences: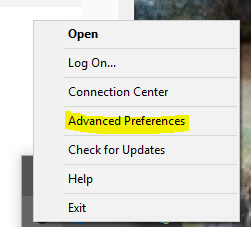 In the next screen click High DPI: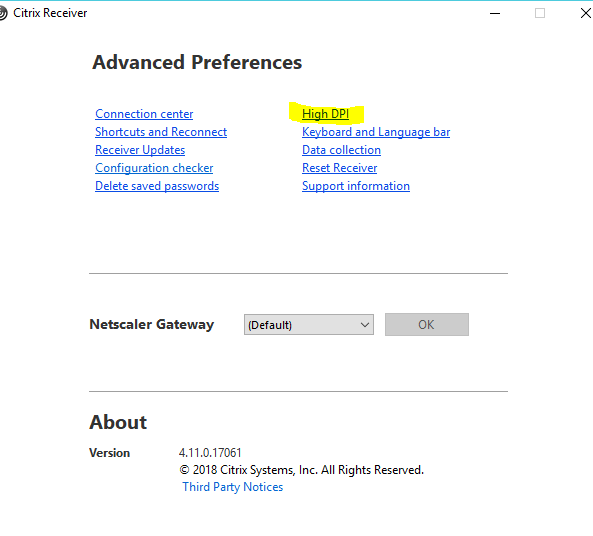 Then select No, use the native resolution and click Save: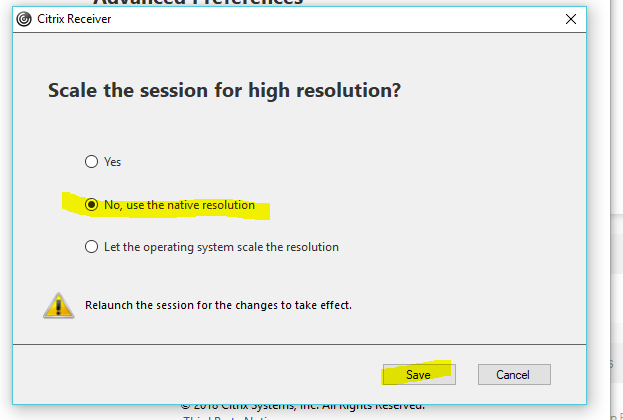 If you run into any issues, submit a request a support@swizznet.com or give us a call at 888-794-9948 x2