After completing the QuickBooks Desktop 1099 Wizard and creating a Tax1099.com account, you will select how to import your data from QuickBooks Desktop. NOTE: If you have already completed the wizard and creating an account, login to your Tax1099.com account.
From the Tax1099 Dashboard side menu, choose Import > QuickBooks Desktop > QuickBooks Web Connector.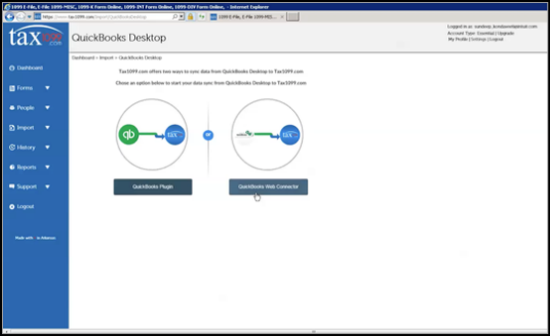 Click on the Web Connector Download button to obtain the .QWC file needed for setup. This file should be saved to your desktop, and have the same name as your login.

In QuickBooks on Swizznet, go to File > Update Web Services > Add an Application.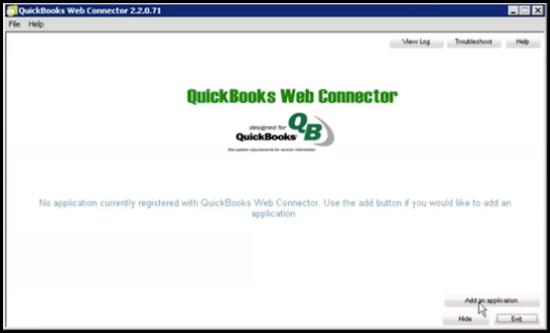 Locate your the .QWC file you downloaded in Step 3, and select Open.
On the Authorize New Web Service window, click OK.

On the Application Certificate screen, select "Yes, always; allow access even if QuickBooks is not running". Then select Continue.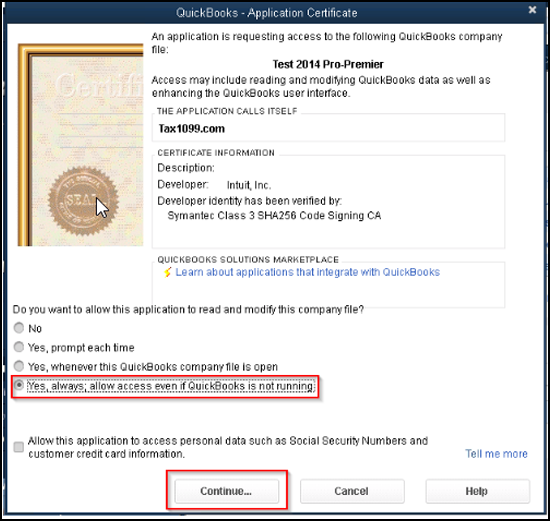 In the QuickBooks Web Connector, select Tax1099. Enter your Tax1099 password. Then click Update Selected.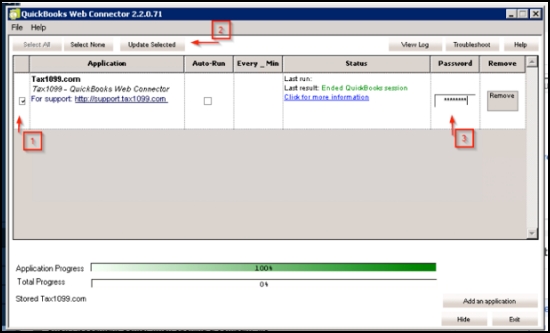 It will ask if you want to save the password. Choose your preference.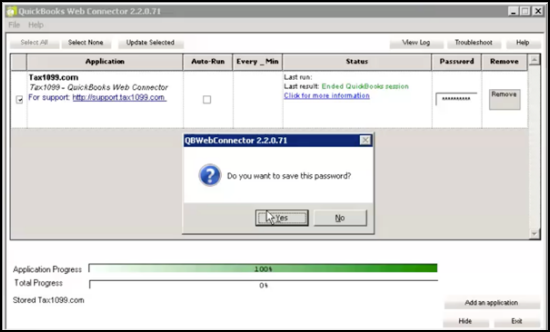 Tax1099 will begin to sync.
Accessing the Tax1099 Dashboard
After completing the steps above, you will receive an email from Tax1099. This email will include a link, "Click here to complete your 1099 filing process". Upon clicking the link, you will be taken to the Tax1099 Dashboard Import page.  

To return to the Tax1099 Dashboard, use the link in the email.