When Sage Estimating is first setup on Swizznet, end-users will need to configure Sage Estimating so they can login. We are assuming that Sage Estimating has been installed, data migrated, and users have been added to Sage Estimating.
This is what the end-user will see when first starting Sage Estimating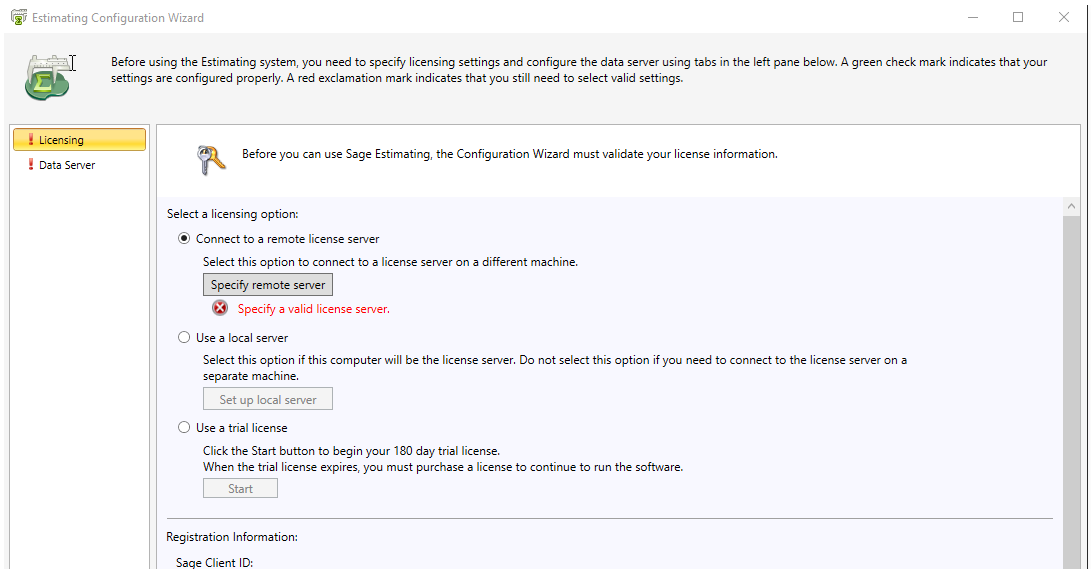 Select Use a local server for the License Server
Select Data Server, select OK to close the pop-up, select Change
Select search
Select (local)\Sage_Estimating for the server
Select Verify
Select Ok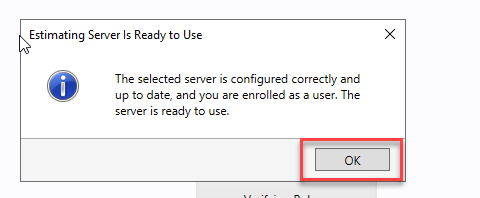 Select Launch Application.
At this point they can open an estimate or whatever they normally do with Sage Estimating. If you run into issues, you will want to reach out to the Sage Estimating Partner.