Purpose: This is to install N-Able agent on a client's device for the EDR (End Point Detection and Response) Package
Login to TNN N-Able - https://n-able.secureworkplace.net/IndexAction.action
Add a Device
From the SO (purple) level True North Networks
In the left menu go to Actions > Add Customer
**NOTE these screenshots were done after creating the company
The Customer Name needs to include the EDR package they purchased so it is easier to determine what package they purchased.
List of the current EDR Packages
Security Essentials, Security Assure, and Security Elite
Customer Name: Connect Wise customer name + - EDR Package Type( Visory - EDR Security Elite)
Copy defaults from service organization: Off
License Type: Professional
Network Credentials: N/A
PSA Integration: Click Filter > Select All > Apply Filters
Device Class Mappings: Select and add
Save and Continue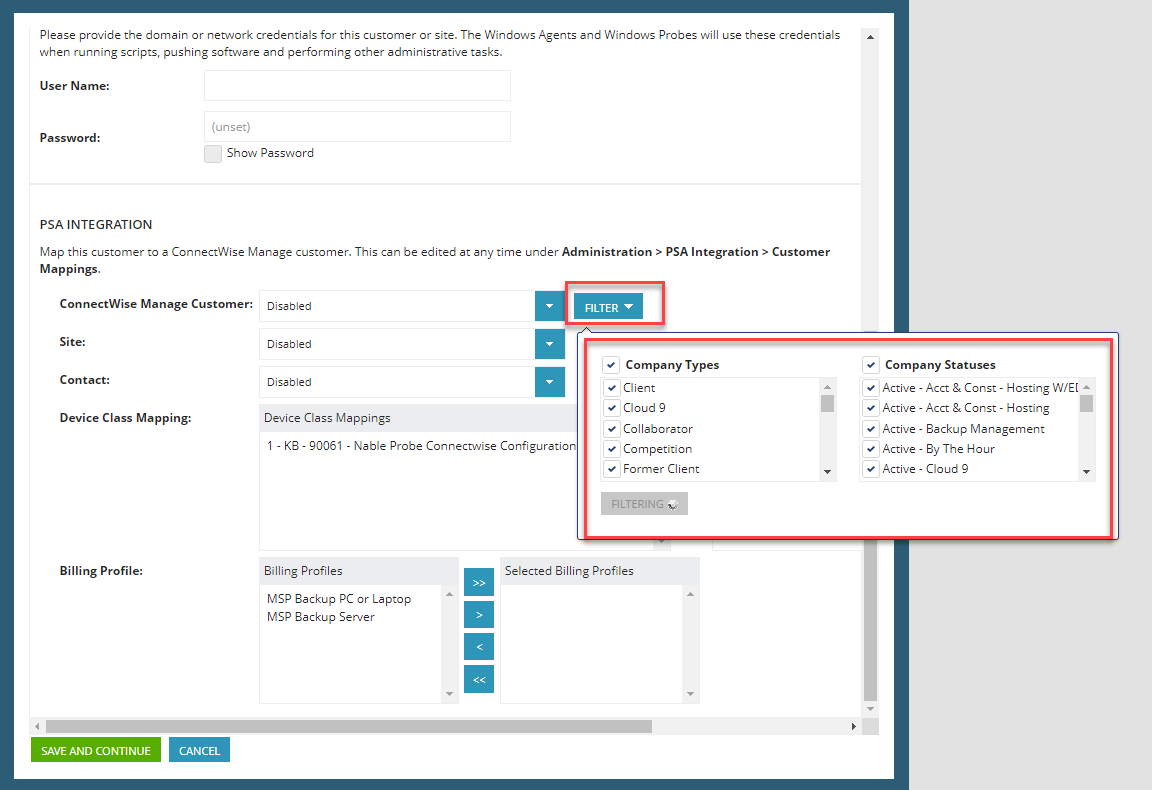 Select Company from the main dropdown > Actions > Download Agent/Probe
Under Customer/Site specific Agent: Select Windows Agent Download / MacOS Agent
Open SwizzSync
Got to Swizznet/ EDR Agents
Create a new company folder
Paste the agent .exe file or MacOS zip file
Right click the file/folder > Get public Link
Create a Word Document and paste the link in the document

Email the link to the client.
Once installed on the client's machine
Go to the company in N-Able > Views > All Devices > Select Add

Select Discovered Assets
Select the checkbox and Import
Select OK
Under Status you should see Import Successful
Go to All Devices on the left and you will see the new device listed
Add Additional Devices
Send the client the agent probe .exe file as explained above.
Once the agent is installed on the machine, go to N-Able and select the client's company
Go to Views > All Devices > Select Add

Select Discovered Assets
Select the checkbox and Import
Select OK
Under Status you should see Import Successful
Go to All Devices on the left and you will see the new device listed
Remove a device
Go to N-Able and select the company, Select All Devices, check the box next to the device you want to remove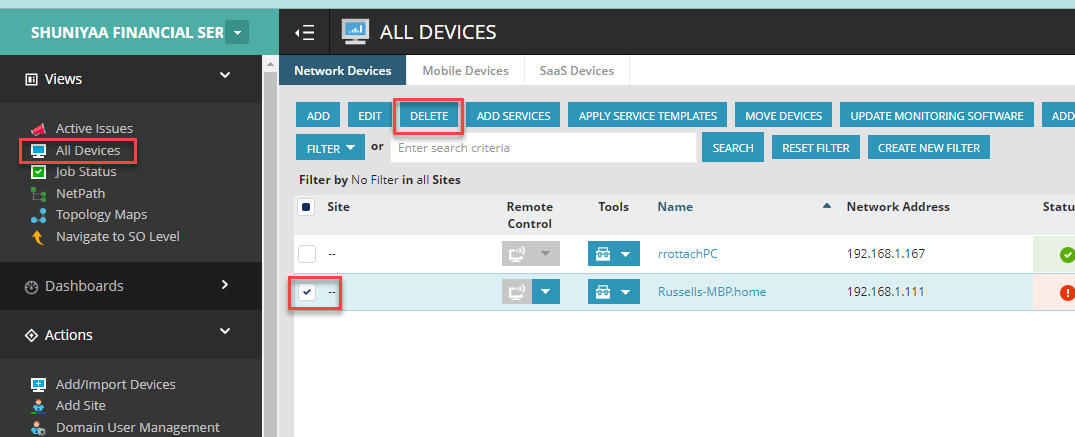 Select Complete remove device from the system. Check Uninstall Local Agent. OK
Once the pop up window clears, go back to All Devices and the device should be removed