Connecting to Swizznet has never been easier.  Follow the quick and easy 2 step process below to get connected to your applications from any device.
 Step 1:  Download & Install Citrix Receiver
Download the Citrix Receiver from here: 
Click the 'Download Receiver' box to start the download.
Once the download completes, you will need to install the Citrix Receiver by simply double clicking on the downloaded file, accepting the license agreement, and clicking to install. 
Once the installation completes, click on 'Finish' or 'Close.'
You can now restart your web browser and access the applications from the application portal 
Step 2:  Adding Swizznet Applications To Your Start Menu

Click on the link found at the bottom of this article, named 'Swizznet_Receiver_Setup.cr.  This small file (

) will download to your device. 
Simply double click this file. You will be presented with a permission pop-up (see below), click 'Add.'
You will then be presented with the Swizznet login box (see below).  Please use your Swizznet credentials to log in and and access your cloud applications.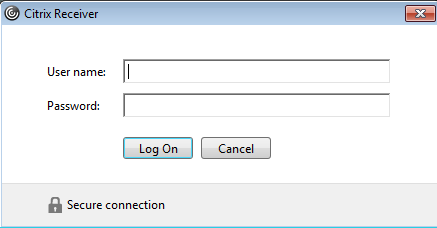 To add the icons to your start menu select details and add the application to your Favorites.
To add them to a folder on your desktop or start menu click here.
That's all there is to it.  If there are ever any issues, please do not hesitate to reach out to our Support team.