Whenever we export from QB to Excel the process generally depends on the size of the workbook but sometimes regardless of the size we may notice a slow export
Or maybe when we export massive reports the export process is exponentially slow.
To correct this issue we'll be heading to the advanced section of the Create a New Workbook screen. (if you only notice the issue with larger reports you only need to do so for larger reports) 
Once we click Advanced we are going to DESELECT freeze panes from the list below.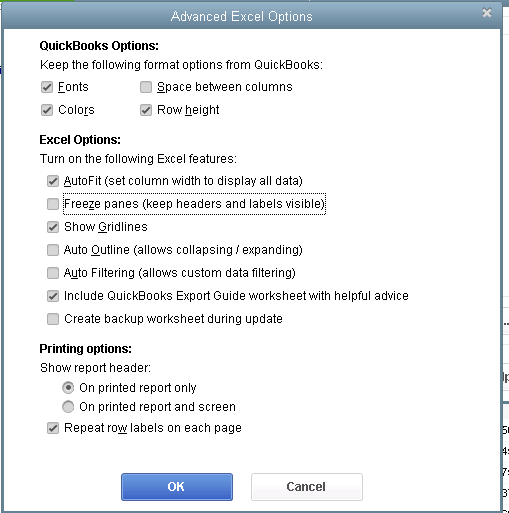 Once deselected the report will run MUCH faster. This is very helpful in situations where we may need to export reports that almost reach the limit of rows in Quickbooks
We've seen 9,000 row reports go from 6-8 minutes to export to about 30 seconds.