Quickbooks users that utilize the Quickbooks Payments service will be prompted with the below pop up window when logging into the Quickbooks company file.  This is due to Intuit implementing additional security for Quickbooks Payments users.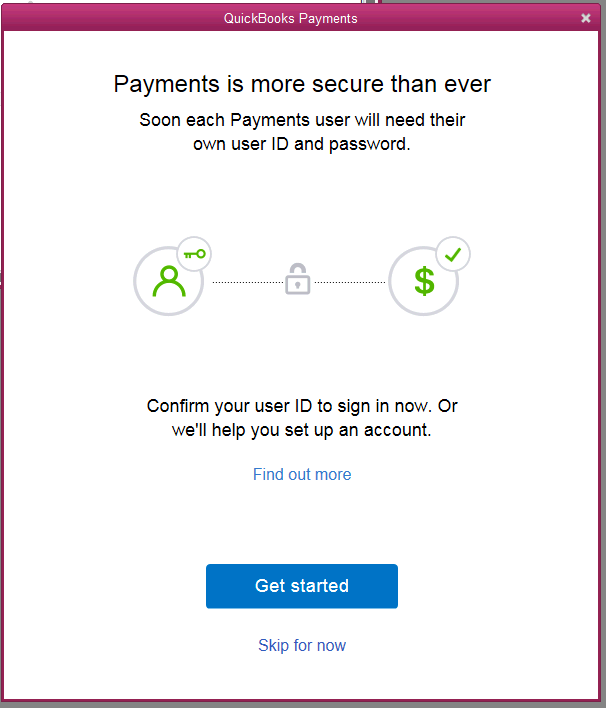 Click Get Started and follow the steps to sign in with your Intuit credentials.  Users without an Intuit ID will be required to create one if user will be processing payments.
Here is an article that explains the changes Intuit is implementing.
https://community.intuit.com/articles/1738919-making-payments-more-secure