PCI requirements state that users with remote access to cardholder data must use Multi Factor Authentication (MFA). MFA is a security system that requires more than one method of authentication to verify the user's identity for a login. You can quickly and easily meet this requirement by adding MFA to your account on Swizznet. MFA allows you to receive a text or email at login as an extra security measure. The cost to add MFA is $5/month/user.   
To add MFA to your account, please contact our Sales team.
Once our Sales team has added MFA to your account, you will be prompted to set it up on your next log in.
You will receive an MFA Setup screen like the one pictured below.  Select SMS or Email as the method to receive the code when logging in.  Enter the telephone number or email address, then select Send Code.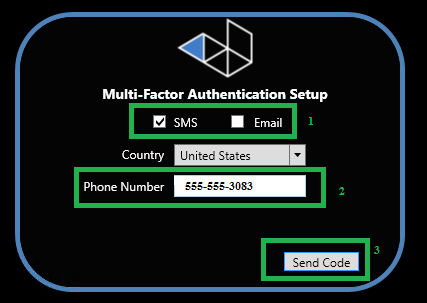 Next you're presented with an MFA window that has a Confirmation Code field.  Retrieve the code sent in the previous step from the appropriate cell phone or email.  Enter the code into the Confirmation Code field and select Confirm.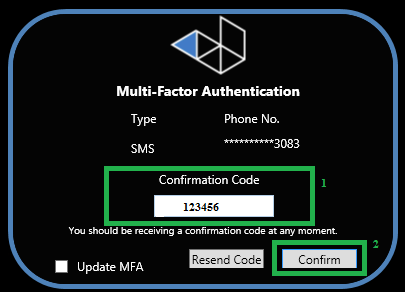 You should now be logged in to you Cloud Workspace.  All future logins will initiate a Confirmation Code being sent to you, which will need to be entered to gain access to your applications.
If you should ever lose access to your phone or email that is set to receive the Confirmation Code, please contact our Sales team.
If you would like to change where the Confirmation Code is sent and still have access to the initial phone or email address, you can select the Update MFA box on your next log in.  You will need to enter the Confirmation Code as normal, but will be prompted with an MFA Setup screen that will allow you to change the phone number or email address used for future logins.