Note: The instructions below are for users using the full desktop in either our Citrix or CWS environments.  This in not applicable to Citrix Published Applications or RemoteApps where no server desktop is utilized.
In order for your system to function properly, you should log off your connected session and not disconnect or "X" out of the window.  Depending on which version of Windows Server you are accessing the term will be as follows:
Server 2008 R2 - Log Off
Server 2012 R2 - Sign Out
Server 2016 - Sign Out
These instructions apply any time you are accessing the Swizznet environment and utilizing a full server desktop.  Please be careful to not Shut Down or Restart the server. 
To avoid confusion, please use the preferred locations below for Logging Off/Signing Out of your session:
Windows Server 2008 R2: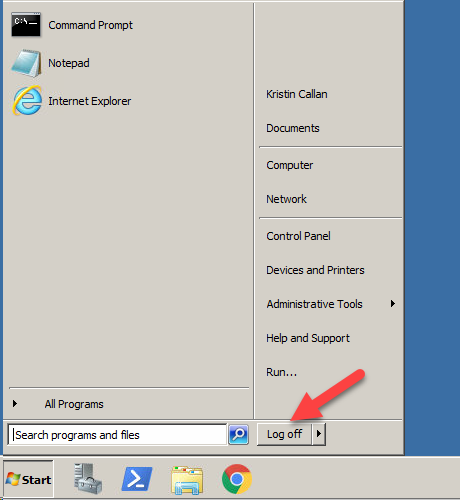 Windows Server 2012 R2: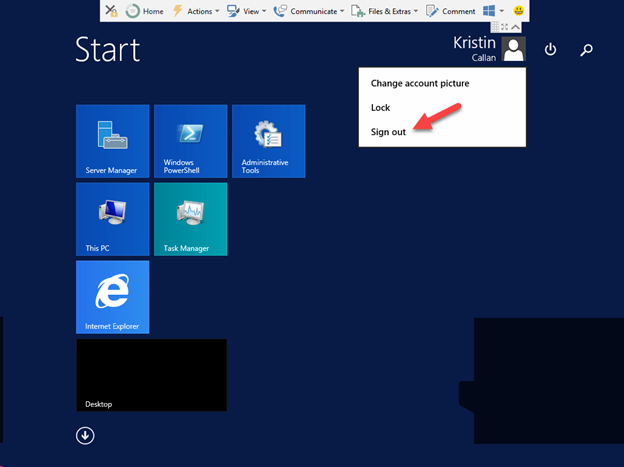 Server 2016: