Installing Citrix Workspace
https://www.citrix.com/downloads/workspace-app/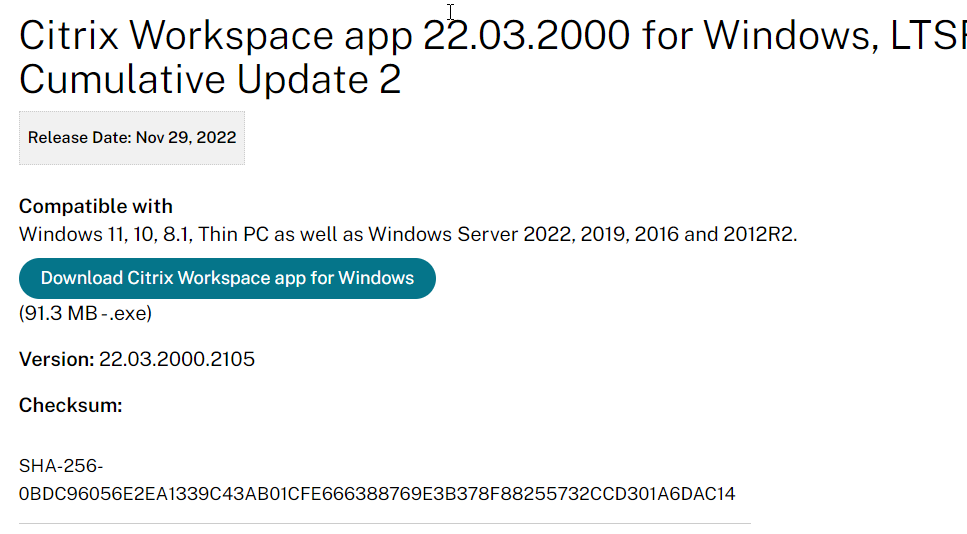 Click the download button, give it some time to finish the download.
Right click the installer you just downloaded > Select Show More Options or Properties > Unblock > OK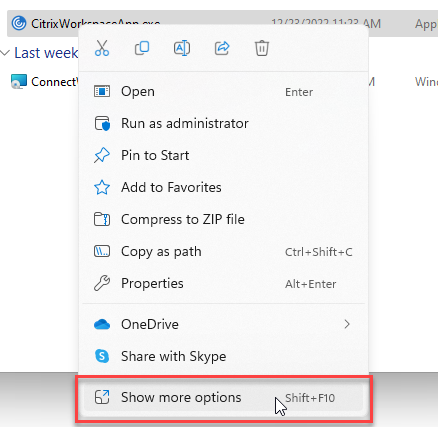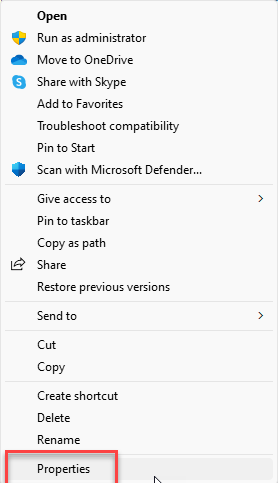 Check the Unblock box and select OK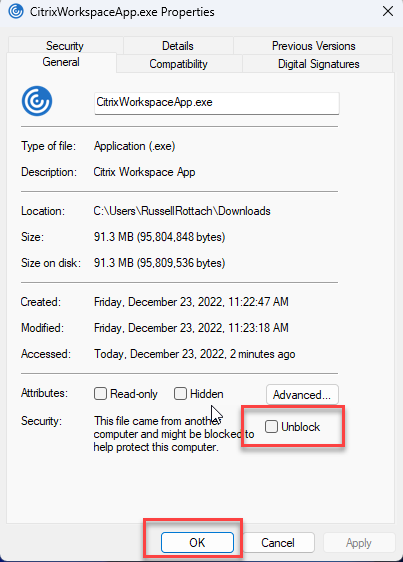 Right Click the installer and Run as Administrator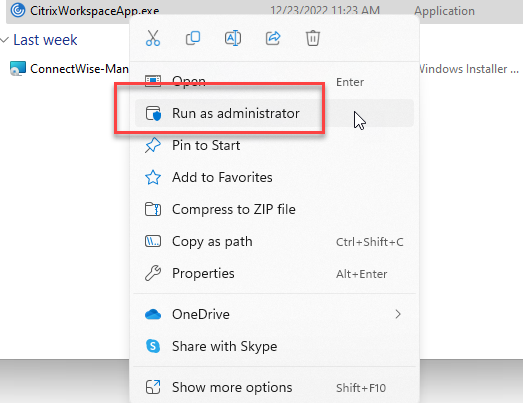 Select Start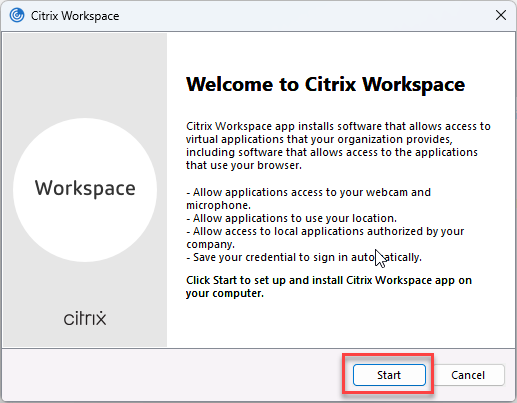 Accept the license agreement > Next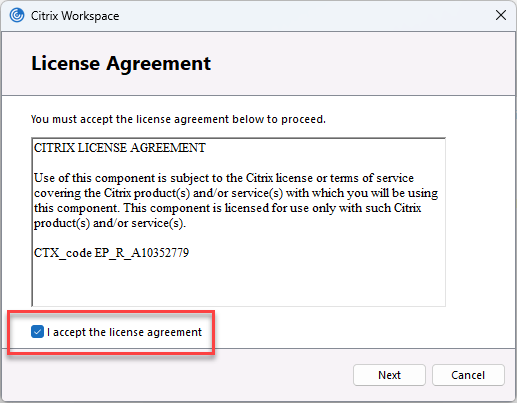 Select Install
Citrix will start to install
Select Add Account
Enter apps.swizznet.com > Continue
Enter your Swizznet username and password. If this is the first time logging into Swizznet you will be prompted to change your password > sign-in.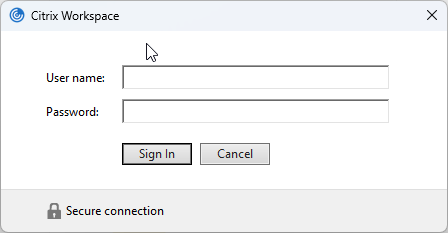 It may take a moment to populate but you should see your name in the top right corner and you will see you applications. Select an application to start