Applies to: All versions and editions of QuickBooks Desktop.
Prerequisites: None.
Rebuilding Your QuickBooks Company File
This is recommended every 1 - 3 months depending on how heavy your file is used.
Rebuilding will resolve a great deal of issues with your company file / connection.
This will also reset one of QuickBooks helper files (.TLG)
This is basically quick cache files that get rebuilt during this process.
You will need to open your company file as the admin user AND in single user mode (file > Switch to single user mode).
Then you will go to file > utilities > rebuild data.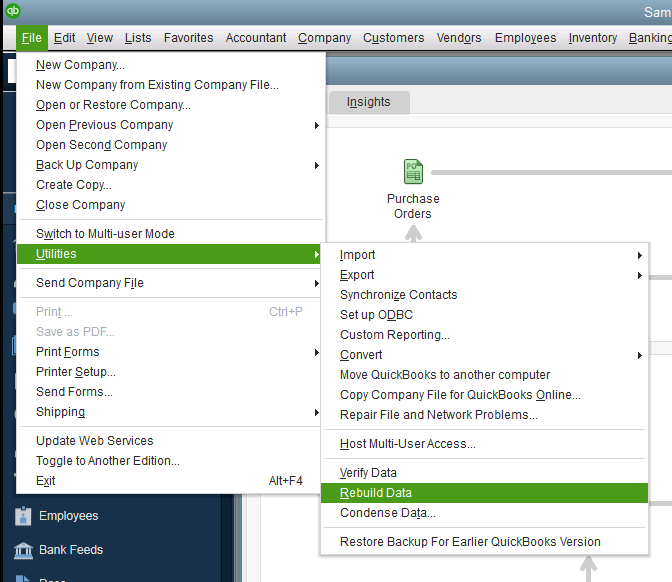 Select next here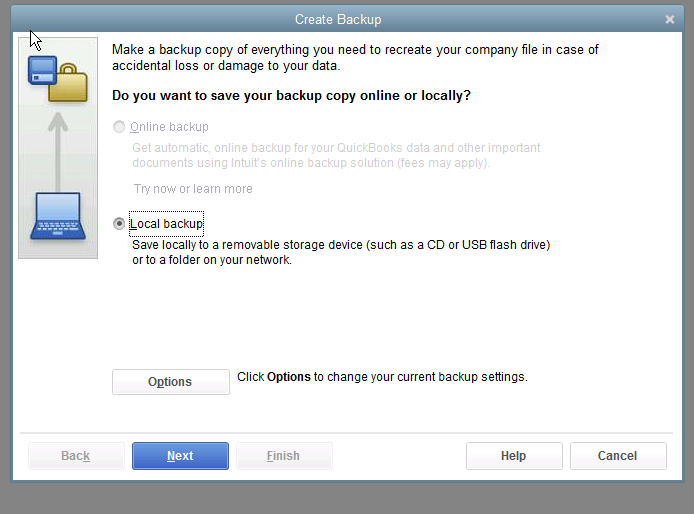 Select browse. You will always want to select your Z drive and save it to that location.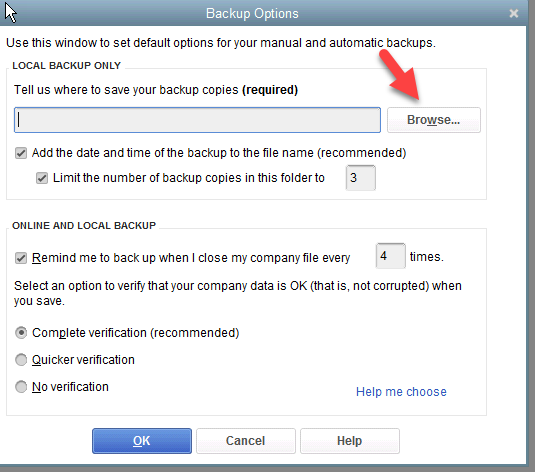 With your location selected, make sure that this complete verification option is selected.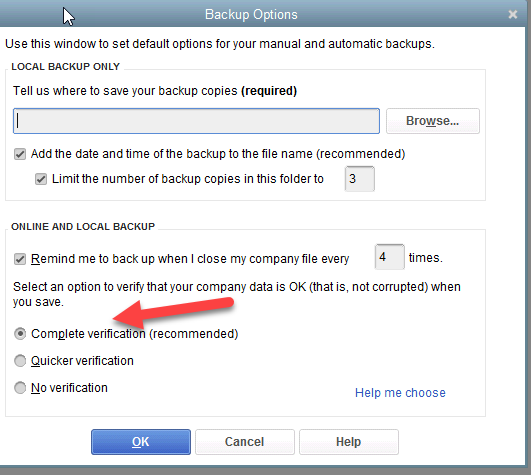 Give your backup a name!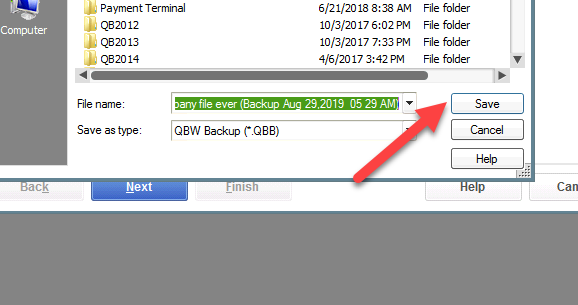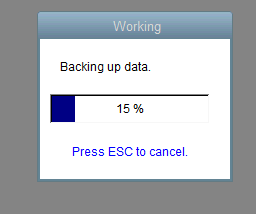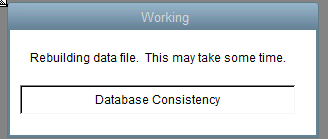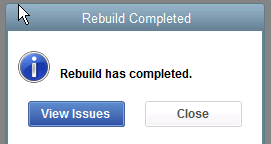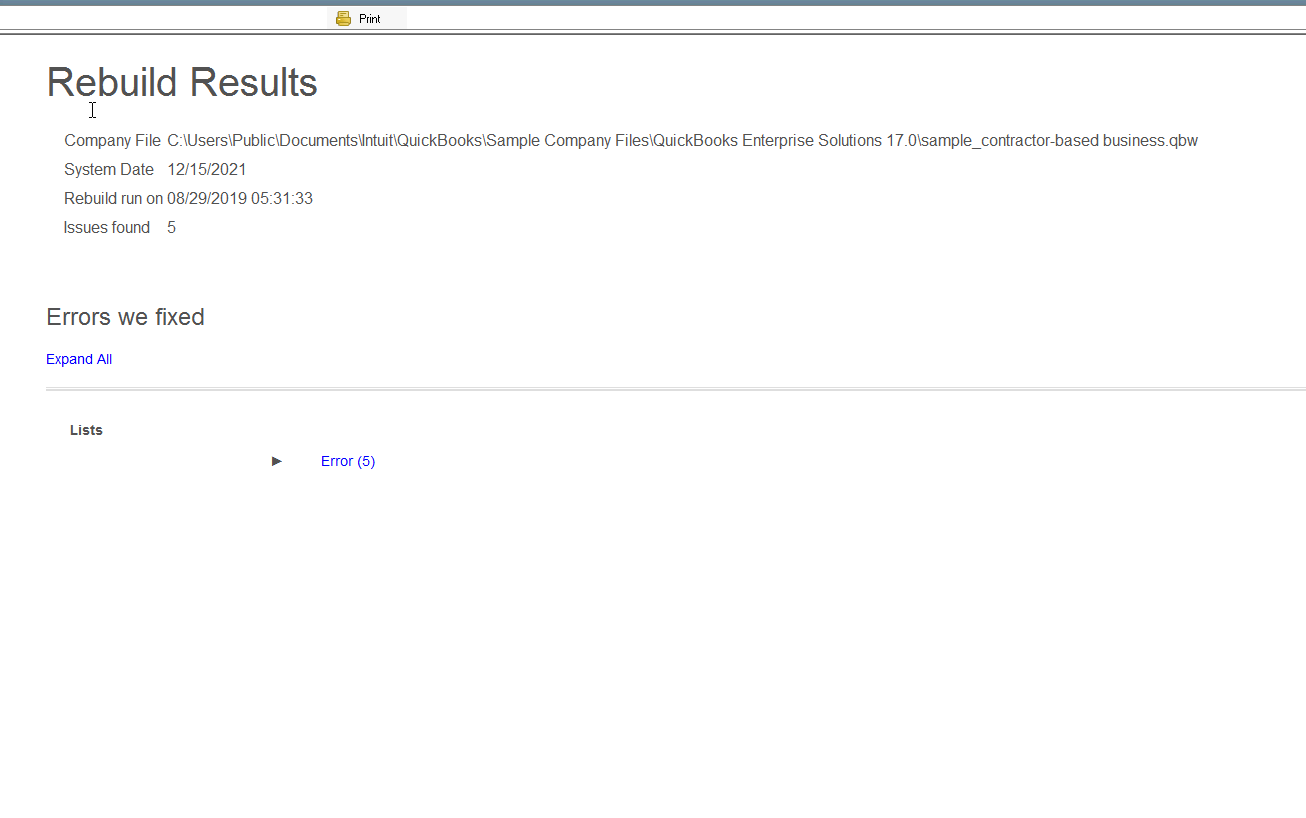 If your report has issues that it cannot fix you may just need to run the rebuild an additional time.
If there are accounting issues in the file that are shown from the rebuild, you will need to reach out to intuit directly for assistance.