Reference: Sync SharePoint Files with OneDrive Sync Client
To sync SharePoint files follow these steps
Login to https://portal.office.com
Select the App Launcher from the top left corner (9 dots)
Select All Apps
Scroll to SharePoint on the left from your list of Applications. If this is your first time logging into SharePoint, you can X out of the Welcome to SharePoint Start Page or select Next to read some basic useful information about SharePoint.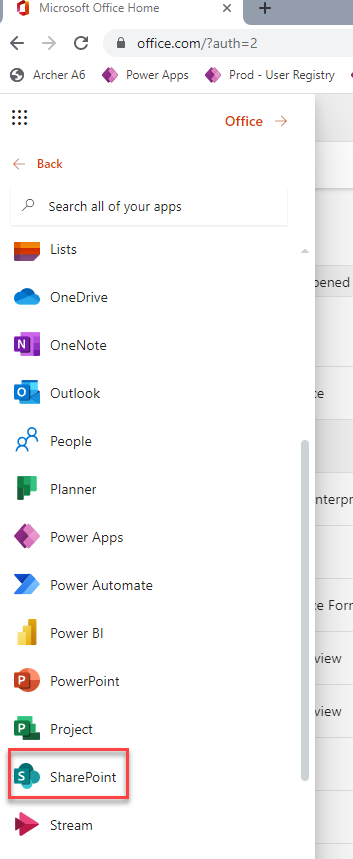 Once you start SharePoint what you see will be dependent on if you been in SharePoint before.
Click each of the links at the bottom of this article that you need access to and the site will open in a new tab.
Site URL Addresses
This will take you to the specific site > Select Documents on the left > select Sync
Check the "Always allow bommaritoconstruction.sharepoint.com to open links of this type in the associated app" > This will prevent the site from asking permission for each site you add > Select Open Microsoft OneDrive.
This will open a window asking you to sign in with your Bommarito email address credentials > enter your credentials. OneDrive should open and site should be in your local File Explorer. Open File Explorer > Look for Bommarito Construction > select or expand Bommarito Construction and you will see your site/sites listed that have been added.
You can now close the window that says We're Syncing your files.
It is best if you wait for each site to complete syncing before moving to the next site. Each of these sites contain thousands of files that need to be synced. You can view this by right clicking the OneDrive icon in the hIdden icons > select the gear to close the settings windows > you can watch the files increase/decrease until synced.
You have now synced the SharePoint site to your OneDrive. Select the Home button on the upper left which will take you back to the main page and you should see your site/sites listed.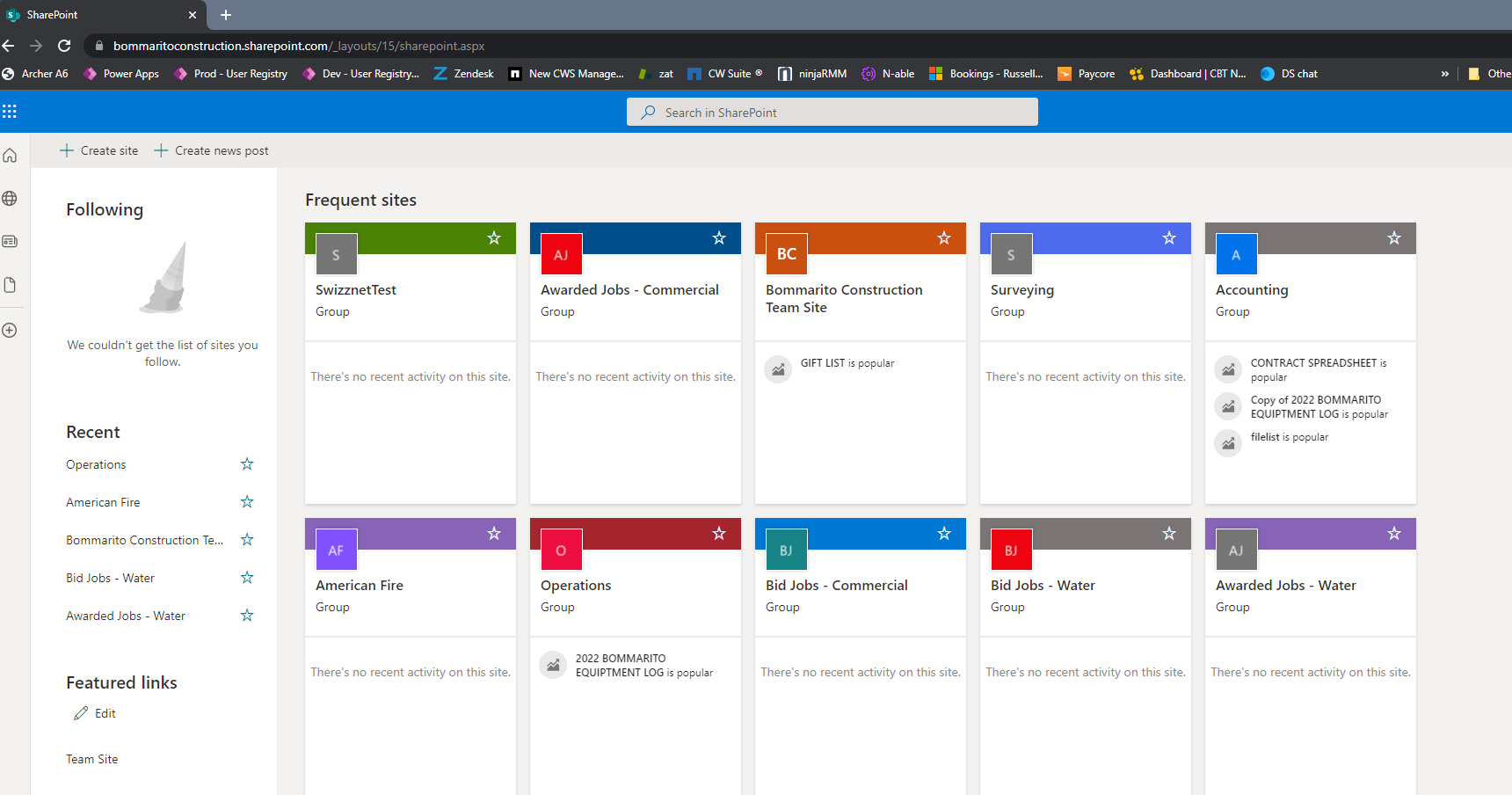 You can follow sites by selecting the star in the upper right corner of each site.
By following a site, you tell SharePoint modern search (Office Graph) that the site and its content are important. So anytime you do a search from SharePoint Home or Office 365 Home or Delve, content from followed sites is prioritized.