This KB will show you how to create a lettered drive to a folder of you choice on your local PC.
Create the Share on your local PC
Create the folder in the location you prefer >I created a Swizznet Files folder in the Documents folder
Right click the windows key > Select Computer Management
Right click the white space > Select New Share
The Create A Shared Folder Wizard opens > Select Next
Select Browse
Navigate to the folder you created > Select OK
Select Next
Enter a Description if you like > Next
Select Customize Permissions
Select Full Control > OK

Select Finish
You will now see share named whatever you named it. In my case it is Swizznet Files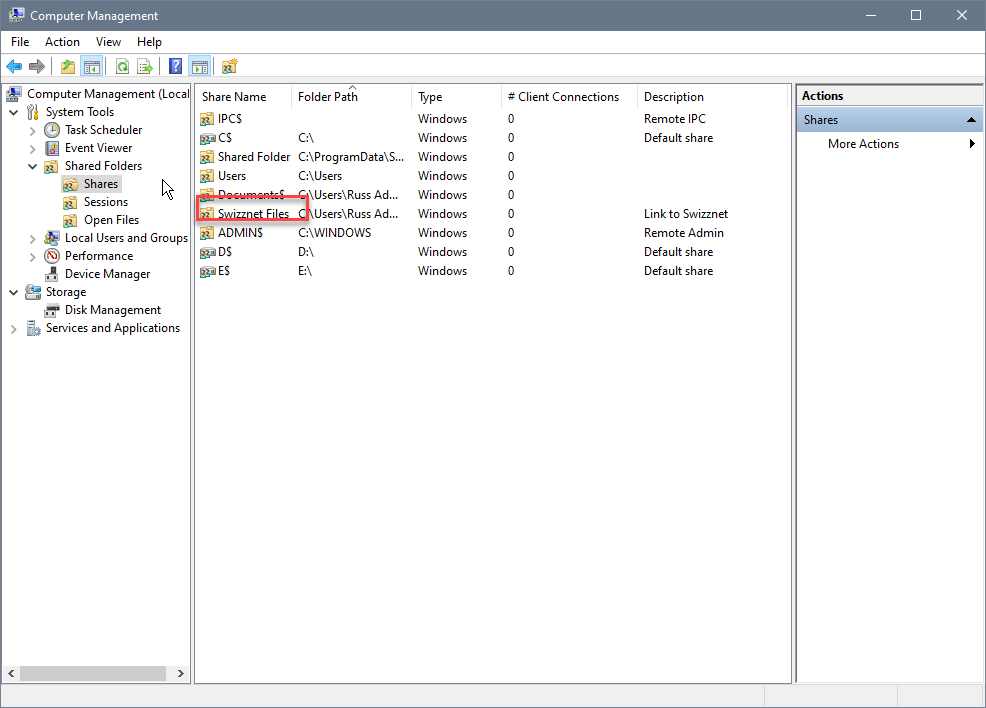 Create a Mapped Drive
Right click the windows key > Select System
Take note of the Device name we will need this shortly
Open your File Explorer > Select This PC > Map network drive
Use this format for the Folder path \\server\share. My case it is \\rrottachPC\Swizznet Files
Select the drive letter of you choice that is not being used > Enter the Share path > Finish
You File Explorer should open and you now have a lettered drive to the folder you need access too. The name of the drive probably looks messy so we will rename it.
Right Click the drive you created > Select Rename > Name the drive whatever you like
Open your Swizznet File Explorer and you will now see the drive you created with access to that folder