After installing the CloudWorkspace client, you're ready to launch your full desktop Cloud Workspace.
Log in to your Cloud Workspace.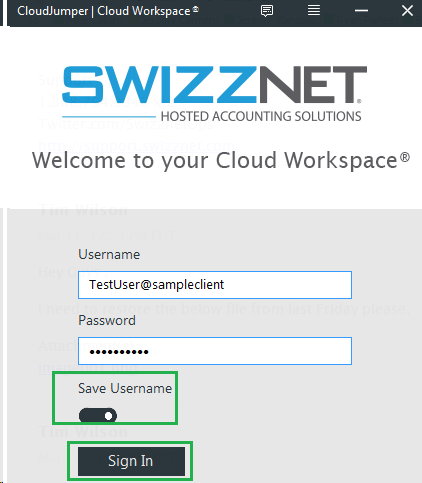 When the client opens, click the hamburger button.

Then UNCHECK/DISABLE 'Use All Monitors for Cloud Desktop.'  If this setting is left enabled, your Cloud Workspace desktop sessions will span across all monitors.  Click Done.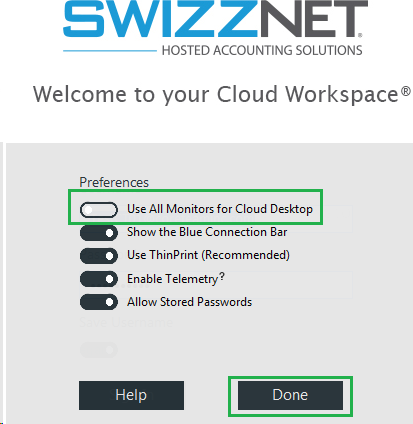 Click on Workspace:

Your full remote desktop Cloud Workspace will launch.